Purchasing a sword is a commitment. When it comes to katana, the choices we offer can be overwhelming. To make shopping easier, consider what your primary use will be before making a selection.
In this concise guide, we will explore key considerations when choosing a katana; are you purchasing primarily for display, for light cutting practice, or for lots of cutting fun? Are your skills new or are you experienced? How much does the quality of the components impact your decision? How much are you willing to spend?
Depending on your ambitions, your ideal katana may be less expensive than you originally thought. Or it might be more. We don't want you to pay for what you don't need, so read on for an explanation of how steel type and blade design (and budget) help determine what your choices will be when you're ready to shop our katanas for sale!
Steel Type: Choosing between Mono-Tempered vs. Clay-Tempered
Mono-tempered (aka through tempered) steel offers consistent steel type and hardness throughout the blade. This type of steel is easier to maintain and less prone to damage.
This is the Dragon King – Winter Sun Katana, the through-tempered and sharpened blade of the Winter Sun is crafted from 5160 high carbon steel. The thick-spined blade with a long, wedge-shaped cutting plane is designed to resolutely cut soft and semi-hard targets in extensive cutting sessions without suffering chipping or edge deformation.

Differentially tempered (aka clay tempered) is the traditional method of forging the blade. It creates a sharper edge and is softer on the spine. This allows for a sharper edge and a beautiful hamon, but is also more prone to flexing, possible chipping or scratches, and requires more maintenance.
This is the Tokugawa Katana, this katana from Hanwei draws its thematic inspiration from Tokugawa Ieyasu, the first Shogun of the Tokugawa Shogunate and one of the three "Great Unifiers" of Japan alongside Oda Nobunaga and Toyotomi Hideyoshi. The blade is forged from tough T10 high carbon steel which has been clay-tempered in the traditional manner to possess a genuine hamon of hardened 60 Hrc steel and a shock absorbing spine of 40 HRc.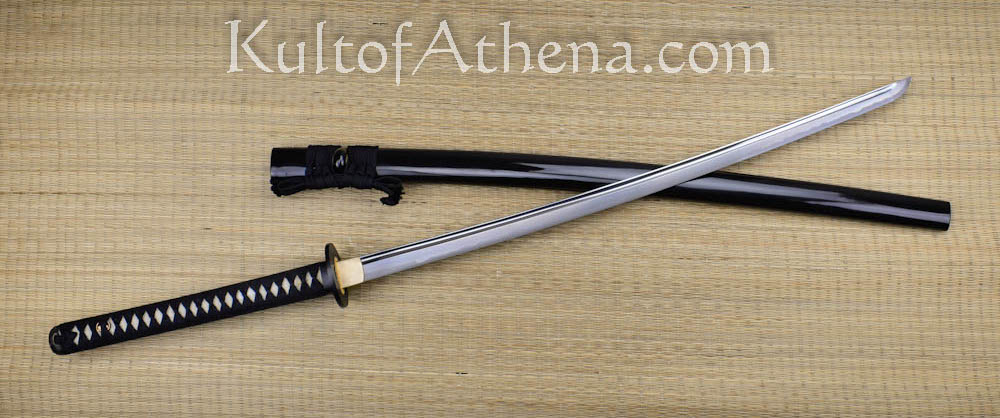 Blade Design: Bo-Hi or No Bo-Hi?
Bo-Hi groove provides speed, agility, and a distinctive "whoosh" sound. This design is ideal for those who prioritize speed and agility in their cutting technique.

No Bo-Hi groove offers more force and authority during strikes. This design is ideal for those who prioritize power and strength in their cutting technique.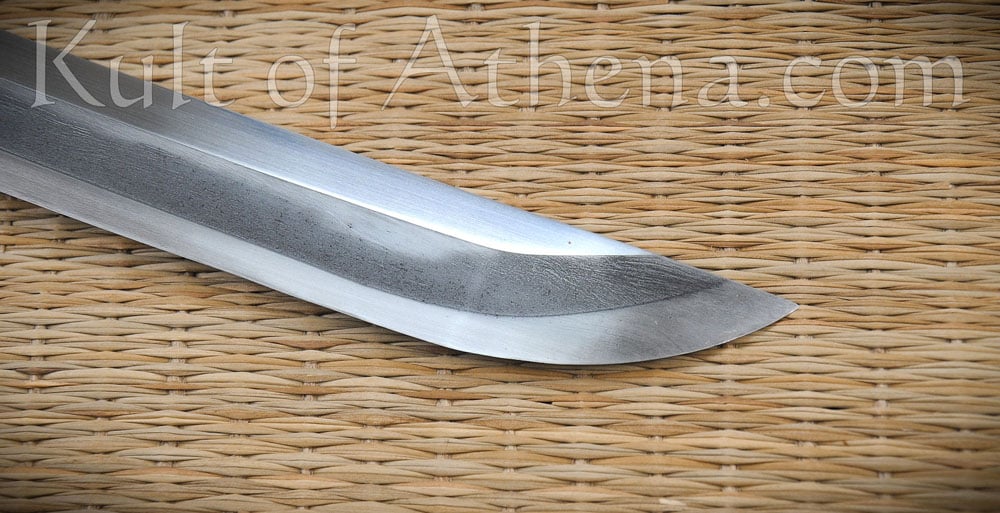 Price vs. Quality
A higher price doesn't always mean better quality. Affordable katanas can be excellent for cutting, while expensive ones may not suit your needs. When choosing a katana, consider the steel type, blade design, and overall quality, rather than just the price.
| | | | | |
| --- | --- | --- | --- | --- |
| Price Range | Steel | Components | Construction | Polish |
| $75-$150 | 1045 – Base Level Hardness | Hilt components often zinc alloy. Rayskin may be faux or inferior grade genuine | Acceptable Fit | Low |
| $150- $500 | 1060 / T10Better Carbon Concentration, sometimes with Alloys / Moderate Hardness | Mid Quality – a mix of high and low. | Expect Some mild variation | Mid |
| $500 + | 1095 / 5160, Highest Carbon Concentration, Other Alloys | Often More Traditional, Higher Quality | Tightly Fit components | High |
Display and Light Cutting
More affordable katanas can be visually appealing and suitable for display or light cutting. Price differences often reflect intricate details or steel types more suitable for cutting. If you plan to use your katana for display or light cutting, you may prioritize visual appeal and intricate details over cutting ability.
Conclusion
Choose a katana that aligns with your cutting goals, technique, and budget. Consider steel type, blade design, and price to make an informed decision.
Remember, the perfect katana is one that feels comfortable in your hands and inspires you to master the art of the blade.